In today's digital era, audio editing software plays a crucial role in post-production and sound enhancement. Whether you are a musician, podcaster, or content creator, having access to powerful audio editing tools is essential to ensure your recordings sound professional and polished. In this article, we will explore the importance of audio editing software, discuss key features to look for, highlight some popular tools in the market, compare their functionalities, and provide tips on choosing the right software for your needs.
Importance of Audio Editing Software
Audio editing software enables users to manipulate, enhance, and refine audio recordings. It allows you to trim, cut, or splice audio clips, adjust volume levels, remove background noise, apply effects, and much more. Whether you need to edit a podcast episode, mix music tracks, or enhance dialogue in a film, audio editing software provides the necessary tools to achieve high-quality results.
Multitrack Editing
Multitrack editing allows you to work with multiple audio tracks simultaneously. This feature is especially beneficial for tasks such as layering different instruments, adding background music, or synchronizing audio elements in a video project.
Audio Effects and Plugins
Look for software that offers a wide range of audio effects and plugins. These tools allow you to apply equalization, compression, reverb, delay, and other effects to enhance the overall sound quality and add creative flair to your recordings.
Noise Reduction and Restoration
Audio recordings often contain background noise or imperfections. Good editing software should provide noise reduction and restoration capabilities to clean up unwanted sounds and enhance the clarity of your audio.
Mixing and Mastering Tools
For music production or advanced post-production work, software with robust mixing and mastering tools is crucial. These tools enable precise control over the audio mix, allowing you to balance different elements, adjust panning, and apply mastering techniques for a polished final product.
Format Compatibility
Ensure that the software supports a wide range of audio formats, including popular ones like WAV, MP3, FLAC, and AIFF. Compatibility with different formats ensures flexibility in working with various recording sources and exporting files for different platforms.
Pro Tools
Pro Tools is a professional-grade digital audio workstation widely used in the music and film industry. It offers a comprehensive set of editing, mixing, and mastering tools, along with advanced features like MIDI sequencing and virtual instrument integration.
Adobe Audition
Adobe Audition is a versatile audio editing software used by professionals and beginners alike. It provides a user-friendly interface, a wide range of effects and plugins, multitrack editing capabilities, and seamless integration with other Adobe Creative Cloud applications.
Audacity
Audacity is a free, open-source audio editing software known for its simplicity and ease of use. Despite being free, it offers powerful editing features, including multitrack editing, noise reduction, and various effects. Audacity is a popular choice for beginners and those on a budget.
Logic Pro X
Logic Pro X is a digital audio workstation designed exclusively for Apple users. It offers a comprehensive set of tools for music production, including advanced MIDI editing, virtual instruments, and a vast library of effects and plugins. Logic Pro X is favored by many professional musicians and producers.
Ableton Live
Ableton Live is a unique software that combines the functionalities of a digital audio workstation and a live performance tool. It is particularly popular among electronic music producers and DJs due to its intuitive workflow, real-time effects, and live performance capabilities.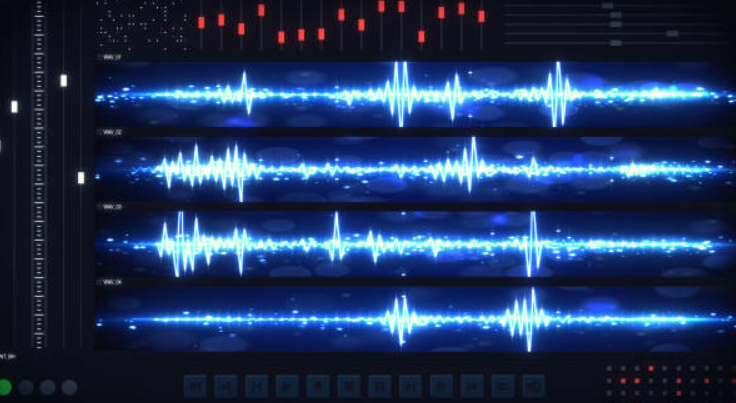 Consider Your Budget
Set a budget for your software purchase. Some options, like Audacity, offer powerful features at no cost, while others may require a financial investment. Decide on a budget that aligns with your needs and resources.
User-Friendly Interface
Choose software with an interface that suits your preferences and level of expertise. A user-friendly interface will enhance your workflow and productivity.
Compatibility with Your Operating System
Ensure the software is compatible with your operating system, whether it's Windows, macOS, or Linux. This compatibility ensures a smooth installation and optimal performance.
Conclusion
Audio editing software plays a vital role in post-production and sound enhancement. With the right tools at your disposal, you can transform raw audio recordings into professional, polished, and captivating content. Consider your specific needs, budget, and desired features when selecting software, and explore options like Pro Tools, Adobe Audition, Audacity, Logic Pro X, and Ableton Live to find the perfect fit for your audio editing endeavors.
FAQs
1. Is audio editing software only used by professionals?
No, audio editing software is used by a wide range of individuals, including professionals, hobbyists, musicians, podcasters, content creators, and more.
2. Can I achieve professional-quality audio editing with free software like Audacity?
Yes, Audacity offers powerful editing capabilities and can deliver professional results, especially when combined with skill and expertise.
3. Which audio editing software is best for beginners?
Audacity and Adobe Audition are both beginner-friendly options with user-friendly interfaces and comprehensive features suitable for newcomers.
4. Do these software options support third-party plugins and effects?
Yes, most of these software options allow the use of third-party plugins and effects to expand their capabilities and customization options.
5. Can I try out the software before making a purchase?
Yes, many software providers offer free trial versions, allowing you to explore the software's features and interface before committing to a purchase.