Windows 11 has been released with lots of exciting features and improvements. For gamers, an optimized operating system can make a significant difference in performance and overall gaming experience.
While Windows 11 already has powerful gaming capabilities, there are hidden settings and optimizations that can further improve gaming performance. By adjusting different settings, you can unleash your PC's full potential and create a smoother and more immersive gaming experience. 
How to optimize Windows 11 for gaming performance in 2023
In this blog post, we will explore different methods to optimize Windows 11 for gaming and improve overall system performance in 2023. So no need to hesitate any longer. Also, let's start with the first optimization method on our list:f
Disable two features (Microsoft recommendation)
In terms of gaming performance, Windows 11 doesn't deliver better performance than Windows 10. According to Microsoft, this is due to two security features; Virtual machine platforms and memory integrity are enabled by default in Windows 11;
If you prefer gaming performance over security, disabling these two features makes a big difference. Follow the steps below:
Disable

the

virtual

machine

platform

Click the Search icon and type Turn Windows

On

or

Off,

when

the

feature

appears in

the

search results, click to open it. 
Disable the virtual machine platform
Click the Search icon and type Turn Windows

On

or

Off,

when

the

feature

appears in

the

search results, click to open it.

Disable

the

virtual

machine

platform

in Windows 11

Here, locate

"Virtual

Machine

Platform",

uncheck

it

and click OK.

Restart your computer, if

necessary.
Disable memory integrity
Click the Search icon and type Core Isolation, when it appears in

the

search results, click to open it.

The

kernel

isolation

configuration

page will open,

where

you need to

disable

memory

integrity.

If the UAC dialog box appears, click Yes to continue.

Disable Memory Integrity in Windows 11

You

must

restart

the

computer to apply the changes.
Update your graphics driver
The first step to optimizing your Windows 11 for gaming is to make sure you have the latest graphics drivers installed. Graphics drivers play an important role in displaying images and videos on your screen. Keeping them up to date ensures that you have access to the latest fixes, optimizations, and performance enhancements specific to your GPU.
To update your graphics

driver,

follow these steps:

Identify your GPU manufacturer (NVIDIA, AMD, or Intel).

Visit the official website of the manufacturer.

Download the latest

driver

for your specific GPU model.

Install the

driver

and follow the on-screen instructions.

You can check this blog post for a detailed list of

manufacturer

websites from

which

you can download drivers for your PC: Download

drivers

from

manufacturer's

website

export

Manage Power

Schemes

in NVIDIA Control Panel

If

you

are

using

an

NVIDIA GPU, launch

the

NVIDIA Control Panel then go to Manage 3D Settings > Global Settings > Power

Saving

Mode

and set it to

Prioritize

Maximum Performance.

Likewise,

you can use AMD and

Intel's

GPU

management

tools.
Activate game mode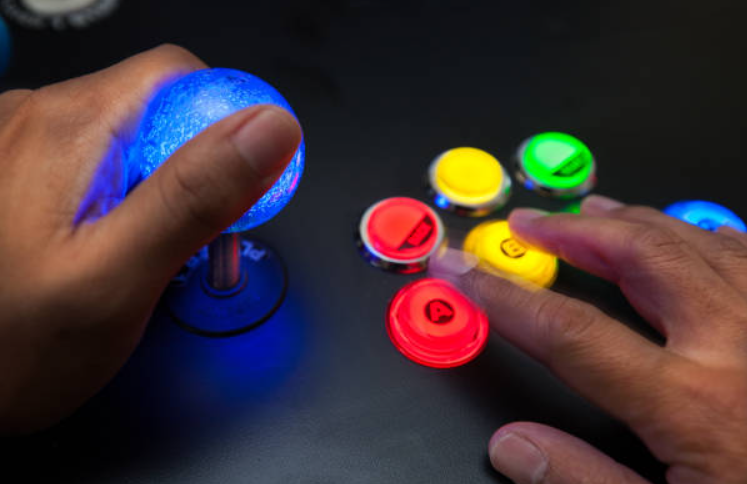 Windows 11 comes with a built-in Game Mode that prioritizes system resources for game apps. When enabled, Game Mode allocates more CPU and GPU power to your game, reducing interference from background gaming processes.
To enable game mode, click the search icon and type "enable game mode", when the same system setting appears in the search results, click to open. Enable Game Mode in Windows 11
Game mode settings page will open, here switch to "Use game mode" and you're done.
Optimize energy settings
Configuring the correct power settings can have a significant impact on your gaming performance. Windows typically sets your power plan to "Balanced" by default, which can throttle your system's performance to save power.
To optimize power settings for gaming, you should do the following:
Click the

search

icon and type Power Plan, when

the

system setting

"Optimize

your device

for

energy

use and

consumption"

appears

in the search results, click to open it.

Change Power Mode to Best Performance in Windows 11

The Power

and

Battery

settings

page

opens.

In

the Power section, set the

power

mode to Best Performance.
Adjust visual effects
Windows 11 has many visual effects that enhance the user experience. However, disabling or minimizing some of these effects may allocate more resources to the game.
Here's how to adjust the visual effects:
Click the Search icon and type

Performance

Tuning,

when this system setting

"Tune

the

appearance

and

performance

of

Windows"

appears in the search results, click to open it.

The Performance Options window will open, here

select

"Adjust

for best

performance"

or manually disable

the

selected effects.

Click Apply and OK. We recommend

that

you restart your computer to apply the changes.
Enable variable refresh rate
Variable refresh rate (VRR) is a feature that synchronizes the monitor's refresh rate with the GPU's frame rate, helping to reduce screen tearing and stuttering while gaming.
Make sure your monitor supports VRR and is connected to your GPU via DisplayPort or HDMI (with FreeSync support). Otherwise you won't find the same option
This is how you can enable variable refresh rate in Windows 11:
Launch the Settings app by pressing

the

WIN + I key

combination.

In the Settings app, go to System > Display.

Scroll down and click

"Chart".

Enable Variable Refresh Rate in Windows 11
On the Graphics Settings page, you need to scroll down to the Advanced Graphics Settings section. Here, enable the option for variable refresh rate.
I recommend restarting your computer for a better experience. Disable background apps Background apps consume system resources and can negatively impact game performance. If you want to disable specific apps, you can visit this app settings page. You can also check background app activity on the Windows 11 Battery Settings page.
Disable background apps in Windows 11
We have both detailed in this blog post on How to Disable Unnecessary Background Apps in Windows 11.
Install DirectX and NET Framework updates
DirectX and the .NET Framework are essential components for gaming on Windows. Make sure that the latest versions are installed to benefit from bug fixes and performance improvements.
Normally, Microsoft provides the latest updates for that software through Windows Update. Alternatively, you can download it from the official Microsoft website (DirectX and .NET Framework) 
Enable HDR and Auto HDR
Enabling Auto HDR is another effective way to optimize your gaming experience on Windows 11. Auto HDR is a feature that automatically converts standard dynamic range (SDR) content into dynamic range. (HDR), improving picture quality and color depth in supported games.
Here's how to enable Auto HDR in Windows 11:
Click the Search icon and type HDR Settings, when the same system setting appears in the search results, click to open it.

use hdr

automatically

On this page, scroll down a

bit

and

enable

the

"Use

HDR"

option. If the Auto HDR option is listed,

enable

it.

If the HDR option is missing, your monitor

may

not

support HDR.

Here's

how you can confirm

it.

Under

Visibility,

if Use HDR is

supported,

you will find

this

option. If

it's

not

supported,

you

won't

find the option.

Enable

hardware-accelerated

GPU

scheduling

Hardware-accelerated GPU

scheduling,

when

enabled,

improves

game

and

video

performance using

the

system GPU by

reducing

latency.
Enable hardware-accelerated GPU scheduling in Windows 11
If you have a PC with a GPU that supports hardware acceleration along with a graphics driver that supports WDDM 2.7 or later, you can enable it.
Check out this blog post on how to enable Hardware Accelerated GPU Scheduling in Windows 11
Enable optimization for windowed games:
Windows 11 includes a feature called "Optimize for Windowed Games" that can improve the gaming experience when playing games in windowed mode. To enable this feature, here's what you need to do:
Launch the Settings app by pressing

the

WIN + I key

combination.

In the Settings

app,

go

to System > Display. Scroll down and select Graphics under Related

Settings.

Enable

optimization

for

windowed

games:

In

Windows

11

On this page, click

"Change

default

graphics

settings".

And then on the next page,

switch

to

"Optimize

for

windows

games".
Make sure to restart your computer to apply the changes.
Disable pointer precision improvement
Improved pointer precision, also known as mouse acceleration, can backfire during gameplay, as it can lead to inconsistent mouse movements and affect the experience. overall gaming experience.
Disable

pointer

precision

improvement

in

Windows

11
Disable background downloads in Steam:
If you're a Steam user, you may have noticed that the Steam client often downloads updates to your game in the background as you play. This can consume valuable system resources and bandwidth, affecting your gaming experience. To prevent background downloads in Steam:
Open the Steam client on your Windows 11 PC

Click

"Steam"

in the

upper

left

corner and select Settings.

In the Settings window,

go

to

"Downloads"

in

the left sidebar and look for the section

called

"Download

restrictions".

Check the box next to

"Only

games

update

automatically

between:"

and set the desired time

period

when

you

are

not

able

to

play

(for

example,

at

night

or during

business

hours).

Click

"OK"

to save the changes.
Disable unnecessary or irrelevant startup applications:
Some applications and utilities automatically launch when your system boots, which consumes system resources. Disable unnecessary startup programs to free up game resources. This is the way:
Use the WIN + I key combination to open the Settings app. In the Settings app, you need to

navigate

to

Applications

> Startup

Applications.

disable startup

applications

Here

you will get a list of startup

applications,

just

disable

unnecessary

startup

applications

for gaming.
Use the main dedicated GPU for gaming
In some cases, especially with laptops with both integrated and dedicated GPUs, Windows may designate the integrated GPU as the default graphics processor for games, which can reduce game performance. :
Note – To show the steps I will add Adobe Photoshop as I don't have any games installed on my PC.
Right

click

on your desktop and select

"Display

Settings".

In the Settings app, you need to scroll down and click on

"Graphic

Settings".

Add an app

Under

"Application

customization

options",

select Desktop

Applications,

then click

"Browse"

and

find

the

game's

executable (usually ending in .exe)

in

the

installation

directory.

your

game,

click

"Add".

app options

The

specific

game will appear on the same page, click the Options button.

High

performance

In the

"Graphics

Options"

window, select

"High

Performance"

as

your

preferred GPU, then click

"Save".
Adjust game graphics settings
Each game has graphics settings that can be adjusted to optimize performance based on your hardware capabilities.
Adjust game graphics settings:
Reducing in-game graphics settings, such as anti-aliasing, shadow quality, and texture quality, can result in smoother gameplay. Create a balance between visuals and performance for the best experience.
Disable recording of what happened
Windows 11 offers a nifty feature called the "Record What Happened" feature. When enabled, this feature captures in-game moments with a hotkey. However, enabling this feature consumes background resources, affecting performance.
For this reason, it is ideal to disable this feature if you want a better gaming experience. Here's how:
Launch the Settings app by pressing

the

WIN + I key combination.

In the Settings

app,

go to

Games

>

Snapshots.

Turn

off

Record

What

Happens

feature in

Windows

11
On this page, under Recording Options, you turn off Record What Happened. Install SSD for faster load times:
If you haven't already, consider upgrading to a Solid State Drive (SSD). SSDs offer significantly faster read and write speeds than traditional hard drives (HDDs).
Installing your game on an SSD can reduce load times and texture pop-ups, and improve overall gaming performance.
The internet is full of SSDs specifically for gamers, you can search the web and find ones that fit your needs and budget.
If you own a gaming laptop, check out this blog post Best SSD for 2023 Gaming Laptop (256GB to 2TB)
Monitor and manage system temperature:
Overheating can degrade performance and even crash the system. Regularly monitor your system temperature with third-party software and clean your PC from dust to ensure optimal performance during gaming sessions.
This can be done quickly through BIOS settings, but it's a complicated method. Better to use one of the third-party apps available on the web to check Core Temp or Spicy CPU temperature.
Using Game Boosting software:
Several third-party game support software are available to optimize your PC for gaming by shutting down unnecessary processes, clearing RAM and managing system resources efficiently. Popular options include Razer Cortex, MSI Afterburner, and Game Fire. Or follow the instructions suggested by one of the users on this Reddit thread. He suggests using Optimizer, Nvidia Clean Install and Uninstalling Display Drivers and setting correct Windows 11 settings for gaming.
By implementing the methods above in the article, you can optimize your Windows 11 gaming performance. Each solution helps maximize your gaming potential and ensures an enjoyable gaming experience. location on your PC. Good game!
Conclusion
In conclusion, as we step into 2023, the pursuit of maximizing gaming performance on Windows 11 remains an ever-evolving journey. With the introduction of this operating system, Microsoft has continued to enhance the gaming experience for PC enthusiasts. Through a combination of hardware upgrades, software optimizations, and careful configuration, gamers can unlock the full potential of their systems.
In this guide, we have explored a range of strategies and techniques to help you achieve the ultimate gaming experience on Windows 11. From upgrading your hardware components to tweaking system settings, from optimizing in-game configurations to keeping your drivers up to date, we have delved into the key aspects that can significantly impact your gaming performance.
In the end, while the path to maximizing gaming performance on Windows 11 may be a continuous process, it is one filled with excitement, adventure, and endless possibilities. So, gear up, stay updated, and keep pushing the boundaries of your gaming experience in the vibrant world of Windows 11 gaming in 2023 and beyond.
Q1: What are the key hardware components I should focus on to enhance gaming performance on Windows 11?
A1: To boost gaming performance, prioritize upgrading your GPU for better graphics rendering, increasing RAM for smoother multitasking, and using a high-speed SSD to reduce loading times and improve overall system responsiveness.
Q2: How important is it to keep my operating system and drivers up to date?
A2: Keeping your Windows 11 operating system and graphics drivers up to date is crucial. These updates often include performance optimizations, bug fixes, and compatibility improvements that can positively impact gaming performance.
Q3: What are Auto HDR and DirectStorage, and how can they benefit my gaming experience on Windows 11?
A3: Auto HDR enhances the visual quality of games by automatically adding high dynamic range (HDR) to non-HDR games. DirectStorage, on the other hand, significantly reduces game load times by enabling games to directly access assets from high-speed NVMe SSDs. Both features can improve your gaming experience by enhancing visuals and reducing waiting times.
Q4: Are there any specific in-game settings I should adjust for better performance?
A4: Yes, adjusting in-game settings can have a significant impact on performance. Start by lowering graphics settings like shadows, reflections, and anti-aliasing. Experiment with different settings while balancing visual quality and performance to find the sweet spot for your system.
Q5: How can I prevent background applications from affecting my gaming performance?
A5: Disable or close unnecessary background applications and services before gaming. Windows 11 has a Gaming Mode that can help prioritize resources for gaming, minimizing interference from other processes.