Computer storage is a crucial component that enables us to store and retrieve digital data efficiently. As technology advances, various types of computer storage have emerged, each offering unique characteristics and benefits. In this article, we will explore three popular types of computer storage: Hard Disk Drives (HDD), Solid State Drives (SSD), and NVMe Drives. We will delve into their workings, advantages, disadvantages, and help you understand which option suits your needs best.
Understanding Hard Disk Drives (HDD)
Hard Disk Drives (HDDs) have been a staple in the computer storage industry for decades. These drives utilize spinning disks or platters coated with a magnetic material to store data. A read/write head moves across the spinning disks, allowing data to be read from or written to specific locations.
How HDDs Work
When you save data on an HDD, the write head magnetically aligns tiny magnetic domains on the disk's surface. These magnetic domains represent the digital bits of your data. To retrieve the data, the read head detects the magnetic field changes as the disks spin and translates them into the stored information.
Advantages and Disadvantages of HDDs
HDDs offer several advantages, including large storage capacities at affordable prices. They are widely available, compatible with most computer systems, and have been in use for a long time, making them a reliable choice for many users. However, HDDs are relatively slower in terms of data transfer speeds, especially when compared to newer storage technologies. They are also more susceptible to physical damage due to their moving parts, making them less durable.
Solid State Drives (SSD)
Solid State Drives (SSDs) have gained immense popularity in recent years due to their superior performance and reliability. Unlike HDDs, SSDs do not have any moving parts. Instead, they use flash memory to store data, which offers faster access times and improved durability.
How SSDs Work
SSDs are comprised of NAND flash memory chips that store data electronically. When data is written to an SSD, it is stored in memory cells that can be quickly accessed. This eliminates the need for mechanical movements, resulting in significantly faster read and write speeds compared to HDDs.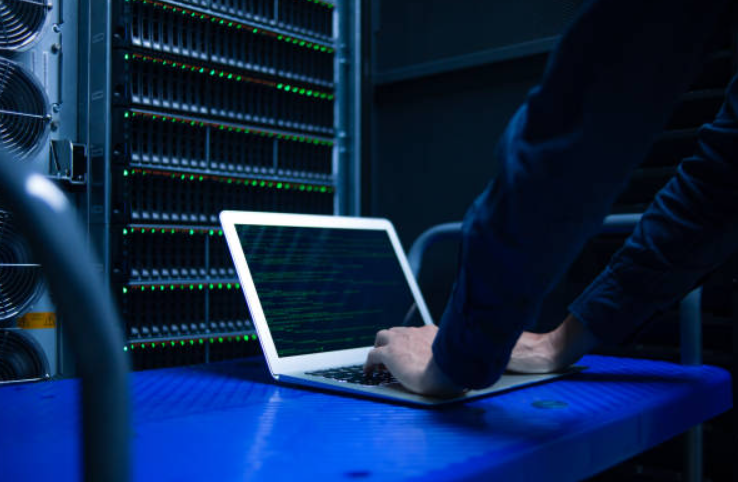 Advantages and Disadvantages of SSDs
SSDs come with several advantages. They provide blazing-fast performance, reducing system boot times and application loading times. SSDs are also resistant to physical shocks and vibrations, making them more reliable in portable devices. However, SSDs are typically more expensive per gigabyte of storage compared to HDDs. They also have a limited number of write cycles, although modern SSDs have significantly improved endurance.
NVMe Drives
NVMe (Non-Volatile Memory Express) drives are the latest advancement in computer storage technology. NVMe is a protocol that allows faster communication between the storage drive and the computer system. NVMe drives utilize PCIe (Peripheral Component Interconnect Express) slots on the motherboard, enabling even higher data transfer speeds.
How NVMe Drives Work
NVMe drives leverage the low latency and high bandwidth capabilities of PCIe connections. By directly connecting to the PCIe bus, NVMe drives bypass the limitations of older storage interfaces, resulting in significantly faster read and write speeds. This makes NVMe drives ideal for demanding applications that require high-performance storage.
Advantages and Disadvantages of NVMe Drives
NVMe drives offer unparalleled speed and performance compared to HDDs and even traditional SSDs. They provide lightning-fast data transfer rates, reducing file loading times and improving overall system responsiveness. However, NVMe drives can be more expensive than other storage options, and they require compatible hardware to take full advantage of their capabilities.
Comparing HDDs, SSDs, and NVMe Drives
When choosing the right storage option, it's important to consider various factors and compare the performance, durability, and power consumption of HDDs, SSDs, and NVMe drives.
Performance
In terms of performance, NVMe drives outshine both HDDs and traditional SSDs. NVMe drives can achieve exceptionally high read and write speeds, resulting in faster file transfers and reduced application loading times. SSDs offer a significant improvement in performance compared to HDDs, but they still fall short of NVMe drives' capabilities.
Durability
HDDs are more susceptible to physical damage due to their mechanical components. Vibrations or drops can cause the read/write heads to crash into the spinning disks, leading to data loss. SSDs, on the other hand, are more durable since they have no moving parts. NVMe drives offer similar durability as SSDs.
Power Consumption
HDDs consume more power due to the mechanical movements required to read and write data. SSDs and NVMe drives are more power-efficient, as they do not rely on mechanical parts. This makes them ideal for portable devices where battery life is a concern.
Choosing the Right Storage Option
Selecting the ideal storage option depends on your specific requirements and use cases. Here are some factors to consider:
1. Storage Capacity:
HDDs offer larger storage capacities at a lower cost per gigabyte, making them suitable for storing large media libraries or backup files. SSDs and NVMe drives are generally available in smaller capacities but provide faster access to frequently used data.
2. Performance Needs:
If you require lightning-fast data transfer speeds and reduced application loading times, SSDs or NVMe drives are the better options. HDDs are suitable for tasks where speed is not a primary concern.
3. Budget:
HDDs are the most cost-effective storage option, making them an attractive choice for budget-conscious users. SSDs and NVMe drives come at a higher price point but offer superior performance and reliability.
4. Compatibility:
Ensure your computer system supports the chosen storage option. While HDDs are widely compatible, SSDs and NVMe drives may require specific connectors or motherboard support.
Consider your unique needs and priorities when making a decision.
Conclusion
Computer storage plays a vital role in our digital lives, and understanding the different types available is crucial for making informed decisions. HDDs offer affordability and ample storage but come with slower speeds and lower durability. SSDs provide faster performance and enhanced reliability, albeit at a higher cost. NVMe drives push the boundaries of speed even further, catering to users with demanding requirements.
When selecting a storage option, consider the performance, durability, power consumption, and compatibility with your system. Assess your storage needs and budget to make the best choice. Embrace the advancements in computer storage technology to optimize your computing experience.
FAQs
1. What is the main difference between HDDs and SSDs?
HDDs use spinning disks and magnetic storage, while SSDs rely on flash memory. This fundamental difference leads to variations in performance, durability, and power consumption.
2. Are NVMe drives compatible with all computers?
NVMe drives require PCIe slots on the motherboard for connectivity. Ensure your computer system supports NVMe drives before making a purchase.
3. Can I upgrade my existing HDD to an SSD?
Yes, upgrading from an HDD to an SSD is possible and often results in significant performance improvements. However, check compatibility with your system and ensure you have the necessary tools and knowledge for the upgrade process.
4. Which storage option is best for gaming?
For gaming, SSDs or NVMe drives are recommended due to their faster load times, reducing waiting times and providing a smoother gaming experience.
5. What is the future of computer storage technology?
The future of computer storage is expected to revolve around advancements in solid-state technology, such as increased capacities, improved endurance, and reduced costs. Emerging technologies like 3D XPoint and DNA-based storage show promise for even more significant breakthroughs in the coming years.