Is your computer running slow? Are you frustrated with the lag and sluggishness of your system? Don't worry, you're not alone. Many computer users face performance issues at some point, but there are ways to optimize your computer's performance and speed up your system. In this article, we will provide you with some valuable tips to help you get your computer running smoothly again.
In today's fast-paced digital world, having a fast and responsive computer is crucial. Whether you use your computer for work, entertainment, or both, a slow system can hinder your productivity and overall user experience. But fear not, with a few simple optimizations, you can enhance your computer's performance and enjoy a seamless computing experience.
Clean Up Unnecessary Files
Over time, your computer accumulates a lot of unnecessary files that can take up valuable disk space and slow down your system. Start by deleting temporary files, such as those in the recycle bin and the downloads folder. You can also use disk cleanup tools to remove unnecessary system files, old backups, and other clutter that may be lurking on your hard drive.
Organize Your Files and Folders
A cluttered desktop and disorganized files and folders can impact your computer's performance. Take some time to declutter and organize your files. Create specific folders for different types of documents and move files into their appropriate locations. This not only makes it easier to find files but also helps improve your computer's overall performance.
Uninstall Unnecessary Programs
Over time, we tend to accumulate a range of software applications on our computers that we no longer use. These unnecessary programs take up valuable system resources and can slow down your computer. Go through your installed programs and uninstall those that you no longer need. This will free up space and help optimize your computer's performance.
Update Your Operating System and Software
Keeping your operating system and software up to date is vital for the smooth functioning of your computer. Updates often include performance improvements, bug fixes, and security patches. Set your computer to automatically install updates, or regularly check for updates and install them manually. This will ensure that your system is running on the latest version, optimizing its performance.
Manage Startup Programs
When you start your computer, several programs may automatically launch and run in the background. Some of these programs are necessary, while others are not. Managing your startup programs can significantly impact your computer's boot time and overall performance. Disable unnecessary startup programs to improve the speed and responsiveness of your system.
Optimize Your Hard Drive
Your computer's hard drive plays a crucial role in its performance. Optimizing your hard drive can help speed up your system. Regularly run disk optimization tools to consolidate and organize the data on your hard drive. This process enhances read and write speeds, resulting in faster overall performance.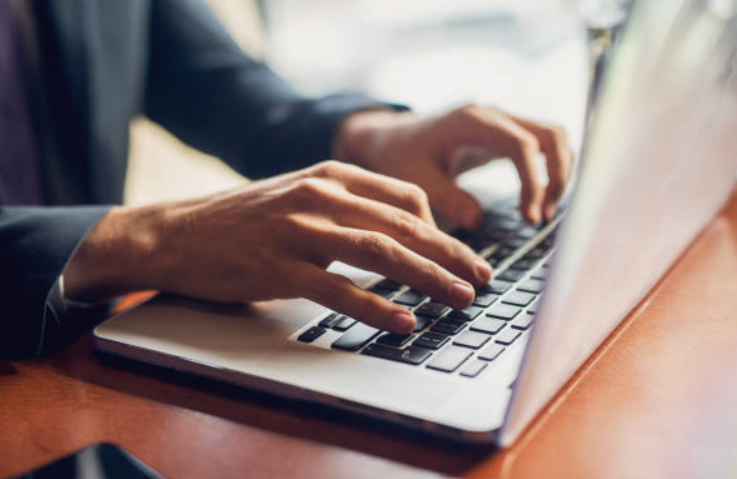 Increase RAM
Insufficient RAM (Random Access Memory) can cause your computer to slow down, especially when running memory-intensive applications. Consider upgrading your RAM if you frequently experience performance issues. Adding more RAM will allow your computer to handle multiple tasks simultaneously, boosting its speed and responsiveness.
Defragment Your Hard Drive
Over time, files on your hard drive can become fragmented, meaning they are stored in non-contiguous locations. This fragmentation can lead to slower file access times. Running a disk defragmentation tool organizes files and improves read and write speeds, enhancing your computer's performance.
Use an SSD
Traditional hard drives can be a significant bottleneck when it comes to system performance. Consider upgrading to a Solid State Drive (SSD) if you want a significant boost in speed. SSDs are faster, more reliable, and provide near-instantaneous access to data, resulting in improved overall performance.
Check for Malware and Viruses
Malware and viruses can significantly impact your computer's performance and compromise your data security. Regularly scan your computer with reputable antivirus software to detect and remove any malicious threats. Additionally, ensure that your antivirus software is always up to date to stay protected against the latest threats.
Adjust Visual Effects
Visual effects, while visually appealing, can consume valuable system resources. Adjusting or disabling unnecessary visual effects can help speed up your computer. Access your system settings and modify the visual effects to a level that still provides an aesthetically pleasing experience while not hindering performance.
Disable Unnecessary Services
Similar to startup programs, several services run in the background and consume system resources. Some of these services are essential, while others are not. Identify unnecessary services running on your computer and disable them. This can free up resources and improve your computer's overall performance.
Clear Browser Cache and Cookies
If you frequently use the internet, your web browser's cache and cookies can accumulate over time, slowing down your browsing experience. Periodically clear your browser's cache and cookies to improve performance. This will remove temporary files and data stored by websites, allowing for faster and smoother browsing.
Conclusion
By implementing these tips, you can optimize your computer's performance and speed up your system. Regularly cleaning up unnecessary files, organizing your files and folders, uninstalling unused programs, updating your operating system and software, and making other performance-enhancing adjustments will ensure a smooth and efficient computing experience.
FAQs
1. How often should I clean up unnecessary files on my computer? 
It's a good practice to clean up unnecessary files at least once every few months to keep your computer running smoothly.
2. Will upgrading my RAM alone significantly improve my computer's performance? 
Increasing your RAM can have a noticeable impact, especially if you frequently run memory-intensive applications or multitask heavily.
3. Can I use multiple optimization methods simultaneously to further enhance my computer's performance? 
Yes, combining multiple optimization methods can yield even better results. Just ensure that you're not overloading your system or conflicting with any settings.
4. Is it necessary to defragment my hard drive if I already have an SSD? 
No, defragmentation is not required for SSDs. It's mainly beneficial for traditional hard drives.
5. Are there any risks involved in disabling unnecessary services?
Disabling unnecessary services is generally safe and can help improve performance. However, make sure to research the services you plan to disable to avoid disabling any essential ones.