Mobile gaming has become a global phenomenon, with millions of players engaging in gaming apps on their smartphones. These apps offer a wide range of experiences, from action-packed adventures to brain-teasing puzzles, providing entertainment on the go. In this article, we will explore the top 10 gaming apps that have gained immense popularity among mobile gamers worldwide. These apps are known for their engaging gameplay, stunning graphics, and addictive nature, making them must-haves for any gaming enthusiast.
Introduction
The mobile gaming industry has revolutionized the way we play games, offering a diverse range of experiences right at our fingertips. With so many gaming apps available, it can be overwhelming to choose the best ones to download. That's why we have curated a list of the top 10 gaming apps that have captivated players worldwide. These games are renowned for their immersive gameplay, captivating storylines, and addictive mechanics, ensuring that you never have a dull moment when gaming on the go.
Call of Duty Mobile
Call of Duty Mobile brings the thrilling action of the iconic Call of Duty franchise to mobile devices. With its impressive graphics and intense multiplayer battles, this game offers a console-like experience on your smartphone. Engage in fast-paced, competitive multiplayer matches or team up with friends in thrilling cooperative missions. Call of Duty Mobile sets the standard for first-person shooter games on mobile.
PUBG Mobile
PUBG Mobile took the gaming world by storm, introducing the battle royale genre to mobile devices. Drop onto a deserted island with 99 other players and fight to be the last one standing. With its realistic graphics, vast open-world maps, and intense gameplay, PUBG Mobile delivers an adrenaline-pumping experience. Test your survival skills, strategize with your team, and claim victory in this highly addictive game.
Among Us
Among Us became a sensation with its unique blend of deception and social deduction. Set aboard a spaceship, players work together to complete tasks while trying to identify the impostor among them. The game's simple yet engaging mechanics make it a perfect choice for both casual and competitive players. Can you uncover the impostor and save your crewmates, or will you be the one to sow chaos and confusion?\
Fortnite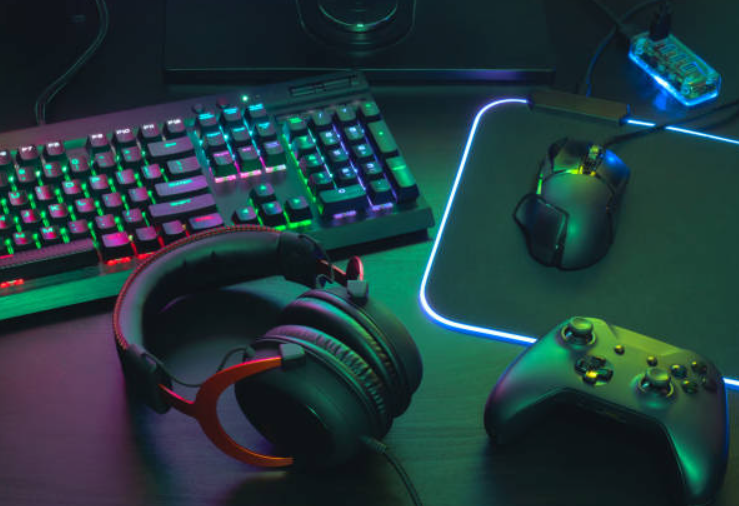 Fortnite revolutionized the gaming industry with its cross-platform multiplayer and groundbreaking gameplay. Drop into a vibrant, ever-changing world and engage in fast-paced battles against other players. Build structures, find powerful weapons, and showcase your skills in this epic battle royale game. With its constant updates and engaging challenges, Fortnite keeps players coming back for more.
Minecraft
Minecraft offers endless creativity and exploration in a blocky, pixelated world. Build your own virtual paradise, embark on exciting adventures, and uncover hidden treasures in this sandbox game. Whether you prefer survival mode, where you must gather resources and fend off enemies, or creative mode, where you have unlimited freedom to build, Minecraft offers an immersive and relaxing gaming experience.
Clash Royale
Clash Royale combines elements of tower defense, card games, and multiplayer battles into a unique and addictive package. Build your deck of cards, deploy troops, and destroy your opponent's towers to claim victory. With its strategic gameplay, intense battles, and a variety of cards to collect and upgrade, Clash Royale keeps players engaged and constantly striving for victory.
Candy Crush Saga
Candy Crush Saga is a puzzle game that has captured the hearts of millions with its colorful and addictive gameplay. Match colorful candies to clear levels and progress through hundreds of challenging puzzles. With its simple yet challenging mechanics and delightful visuals, Candy Crush Saga provides a sweet and satisfying gaming experience.
Pokémon Go
Pokémon Go took the world by storm with its augmented reality gameplay, allowing players to catch Pokémon in the real world. Embark on a journey to become a Pokémon trainer, explore your surroundings, and capture Pokémon using your smartphone's GPS. With regular events, raids, and community activities, Pokémon Go encourages players to get out and explore while catching their favorite Pokémon.
Garena Free Fire
Garena Free Fire offers fast-paced battle royale action with shorter matches and intense gameplay. Drop into a battleground, gather weapons and resources, and outlast your opponents to be the last one standing. With its compact map design, diverse range of weapons, and exciting gameplay mechanics, Garena Free Fire provides an adrenaline-fueled battle royale experience on mobile.
Asphalt 9: Legends
Asphalt 9: Legends is a high-octane racing game that offers stunning graphics, realistic physics, and a wide selection of luxurious cars. Race against AI-controlled opponents or compete against other players in thrilling multiplayer races. With its intuitive controls, breathtaking tracks, and exhilarating nitro-fueled races, Asphalt 9: Legends delivers the ultimate mobile racing experience.
Conclusion
These top 10 gaming apps represent the best of mobile gaming, offering a diverse range of genres and experiences for players on the go. Whether you're a fan of first-person shooters, battle royale games, puzzles, or racing, there's something for everyone on this list. So, grab your smartphone, download these popular gaming apps, and immerse yourself in the excitement and thrill of mobile gaming.
FAQs (Frequently Asked Questions)
Q: Can I play these games on both Android and iOS devices?
A: Yes, all the gaming apps mentioned in this article are available for both Android and iOS platforms, ensuring that users of both operating systems can enjoy them.
Q: Are these games free to play or do I need to purchase them?
A: Many of the gaming apps mentioned offer free downloads and gameplay. However, some may include in-app purchases or premium features that require additional payment.
Q: Can I play these games offline?
A: While some games may offer offline modes or single-player campaigns that can be enjoyed without an internet connection, many of them require an active internet connection for multiplayer or online features.
Q: Are these games suitable for children?
A: The suitability of these games for children may vary. It is advisable to check the age ratings and content descriptions provided by the game developers or app stores to ensure they are appropriate for your child's age group.
Q: How can I download these gaming apps?
A: You can download these gaming apps directly from the respective app stores on your mobile device. Simply search for the game titles mentioned in this article and follow the instructions for installation.
games and follow the instructions for installation.