In today's fast-paced world, a laptop has become an essential tool for work, education, entertainment, and staying connected. With numerous options available in the market, finding the perfect laptop can be overwhelming. However, by considering a few key features and understanding your needs, you can make an informed decision. This article serves as a comprehensive laptop buying guide, discussing the essential factors to consider before making a purchase.
Before diving into the world of laptops, it's crucial to understand what you need from a laptop and how it aligns with your requirements. By determining your purpose, identifying your usage patterns, and considering portability, you can narrow down your options and make the right choice.
Understanding Your Needs
1. Determining Purpose
To start, think about why you need a laptop. Is it for work, gaming, multimedia, or general use? Different purposes require different specifications and features, so identifying your primary use will help you choose the right laptop.
2. Identifying Usage Patterns
Consider how you will use the laptop on a daily basis. Are you a frequent traveler who needs a lightweight and portable device? Or do you require a high-performance laptop for resource-intensive tasks? Understanding your usage patterns will help determine the necessary specifications.
3. Considering Portability
If portability is a priority, factors such as weight, size, and battery life become crucial. Laptops vary in size, with screen sizes typically ranging from 11 to 17 inches. Additionally, battery life determines how long you can use your laptop without needing to recharge, making it essential for users who are often on the go.
Performance and Specifications
When it comes to performance, several specifications play a significant role in the laptop's capabilities. Consider the following key features:
1. Processor and RAM
The processor determines the speed and efficiency of a laptop. Intel Core and AMD Ryzen processors are popular choices, with different models offering varying performance levels. Additionally, RAM (Random Access Memory) affects the laptop's multitasking ability and overall speed. Aim for a minimum of 8GB RAM for smooth performance.
2. Storage Options
Laptops come with different storage options, including traditional hard disk drives (HDD) and solid-state drives (SSD). HDDs offer more storage space at a lower cost, while SSDs provide faster performance and improved durability. Consider your storage needs and prioritize speed if you frequently work with large files or applications.
3. Graphics and Display
If you're into gaming or graphic-intensive tasks, a laptop with dedicated graphics processing unit (GPU) is recommended. Integrated graphics are suitable for everyday tasks and multimedia consumption. Additionally, pay attention to the display quality, resolution, and color accuracy for an enhanced viewing experience.
4. Battery Life and Power
Having a laptop with good battery life is essential, especially if you need to work on the go or in areas with limited power outlets. Check the manufacturer's claims for battery life and read reviews to get a realistic idea of how long the laptop can last on a single charge. Consider laptops with efficient power management features to extend battery life.
Operating System
The operating system (OS) is the software that manages and controls the laptop's hardware and software resources. The three most popular operating systems are: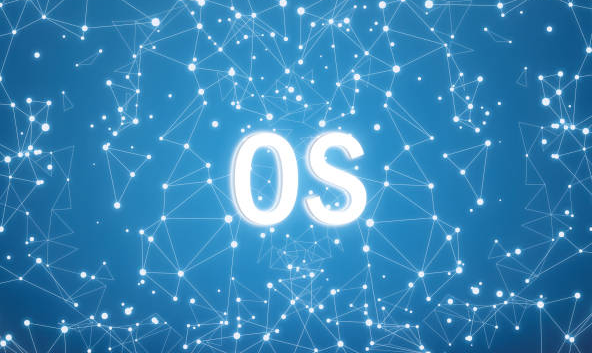 1. Windows
Windows OS offers a wide range of software compatibility, extensive hardware support, and a user-friendly interface. It is widely used and offers various versions to cater to different user needs.
2. macOS
MacOS is exclusive to Apple MacBook and provides a seamless integration between hardware and software. It is known for its user-friendly interface, optimized performance, and strong security features.
3. Linux
Linux is an open-source operating system that offers customization and flexibility. It is popular among tech enthusiasts and developers due to its robust security and compatibility with programming tools.
Form Factor and Design
The form factor and design of a laptop contribute to user comfort and convenience. Consider the following factors:
1. Screen Size and Resolution
Laptops come in various screen sizes, and the choice depends on your preferences and usage. Smaller screens offer better portability, while larger screens provide a more immersive viewing experience. Additionally, consider the screen resolution for sharp and vibrant visuals.
2. Keyboard and Trackpad
A comfortable keyboard and responsive trackpad are crucial for a pleasant user experience. Look for laptops with well-spaced keys, good key travel, and a responsive trackpad that supports multitouch gestures.
3. Weight and Build Quality
If you frequently travel or carry your laptop around, consider its weight and build quality. Lightweight laptops are easier to transport, while a sturdy build ensures durability and longevity.
Connectivity Options
Consider the connectivity options available on a laptop to ensure compatibility with your existing devices and peripherals. Pay attention to the following:
1. Ports and Interfaces
Check the number and type of ports available on the laptop, such as USB, HDMI, audio, and SD card slots. Ensure that the laptop has sufficient ports for your needs, such as connecting external monitors, printers, or storage devices.
2 .Wireless Connectivity
Look for laptops with built-in Wi-Fi and Bluetooth capabilities. Wi-Fi compatibility ensures seamless internet connectivity, while Bluetooth allows you to connect wireless peripherals like headphones and speakers.

Price and Budget Considerations
Set a budget range based on your requirements and prioritize the features that matter most to you. Compare prices, consider sales or discounts, and read reviews to find a laptop that offers the best value for your money.
1. Customer Reviews and Ratings
Before making a final decision, read customer reviews and ratings of the laptops you are considering. Reviews provide valuable insights into real-world experiences with the product. Look for feedback on performance, durability, customer support, and any potential issues users have encountered. Consider both positive and negative reviews to get a balanced perspective.
2. Warranty and Support
Check the warranty offered by the laptop manufacturer. A longer warranty period indicates the manufacturer's confidence in their product's quality. Additionally, research the available customer support options, such as live chat, phone support, or online forums. Prompt and reliable support can be crucial if you encounter any technical issues or need assistance.
Conclusion
Choosing the right laptop requires careful consideration of your needs and preferences. By understanding your purpose, identifying your usage patterns, and considering essential features such as performance, operating system, form factor, and connectivity options, you can make an informed decision. Reading customer reviews, considering warranty and support options, and sticking to your budget will further enhance your buying experience. Remember to prioritize the features that align with your requirements, and don't forget to enjoy the process of finding the perfect laptop that will serve you well in your personal and professional endeavors.
FAQs
1: How much RAM do I need for a laptop?
The amount of RAM you need depends on your usage. For basic tasks like web browsing and word processing, 8GB is usually sufficient. However, if you work with resource-intensive applications or multitask heavily, consider opting for 16GB or higher for smoother performance.
2: Should I choose a laptop with an SSD or HDD?
It depends on your priorities. SSDs offer faster performance, quicker boot times, and improved durability but come at a higher cost per gigabyte. HDDs provide more storage space at a lower cost but are slower in terms of read and write speeds.
3: Can I upgrade the components of a laptop in the future?
It depends on the laptop model. Some laptops allow upgrading certain components like RAM and storage, while others have soldered or non-upgradable parts. Check the manufacturer's specifications to determine the upgradability of the laptop you are interested in.
4: Which operating system is best for gaming?
Windows is the most popular operating system for gaming due to its wide range of software compatibility and extensive gaming support. However, some games are exclusive to macOS or Linux, so consider the games you want to play before choosing an operating system.
5: What is the average battery life I should look for in a laptop?

The average battery life varies depending on the laptop model and usage. Generally, aim for a laptop with a battery life of at least 6-8 hours for moderate usage. Keep in mind that battery life can vary based on the tasks you perform and the settings you use.