Smartphone photography has revolutionized the way we capture and share moments. With the advancements in smartphone camera technology, anyone can now become a photographer with just a pocket-sized device. In this article, we will explore a variety of tips and techniques to help you capture stunning photos with your phone.
In today's digital age, where smartphones are an integral part of our lives, their cameras have become powerful tools for photography enthusiasts. The convenience and portability of smartphones allow us to capture precious moments effortlessly. Moreover, the quality of smartphone cameras has improved significantly, rivaling some dedicated digital cameras.
Understanding Your Smartphone Camera
To maximize your smartphone's photographic potential, it's essential to understand its components and settings. Most smartphones have features like autofocus, exposure control, and various shooting modes. Exploring these options will enable you to have more control over your photos.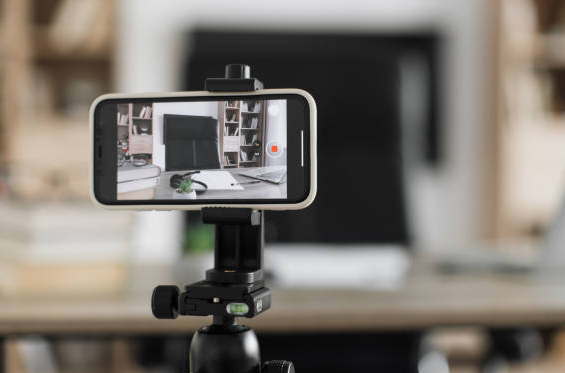 Lighting Techniques
Lighting plays a crucial role in photography, and understanding how to use light effectively can transform an ordinary photo into something extraordinary. When shooting outdoors, take advantage of natural light by shooting during the golden hour, which occurs shortly after sunrise or before sunset. The soft, warm light during these times creates a pleasing ambiance.
Composition and Framing
Composition refers to how elements are arranged within the frame of a photograph. By following basic composition techniques like the rule of thirds and leading lines, you can add visual interest to your photos. Experiment with different angles and perspectives to create unique compositions.
Focus and Depth of Field
Achieving sharp focus is crucial in photography. Most smartphones have touch-to-focus features that allow you to select the area of the frame you want to focus on. Additionally, you can experiment with depth of field by focusing on a specific subject and blurring the background. This creates a beautiful bokeh effect, drawing attention to the subject while adding a sense of depth to the image.
Using HDR and Panorama Modes
Take advantage of your smartphone's HDR (High Dynamic Range) mode to capture a wider range of tones in high-contrast scenes. HDR combines multiple exposures to create a well-balanced image with detail in both the highlights and shadows. Similarly, the panorama mode allows you to capture stunning wide-angle photos by seamlessly stitching multiple images together.
Editing and Post-processing
After capturing your photos, enhance them further through editing and post-processing. There are numerous photo editing apps available that offer a wide range of tools and filters. Experiment with adjustments like brightness, contrast, saturation, and sharpening to bring out the best in your images.
Utilizing Third-Party Apps and Accessories
Expand your smartphone photography capabilities by using third-party apps and accessories. Consider investing in a remote shutter control or tripod to stabilize your shots and experiment with long exposures. Additionally, there are advanced camera apps available that allow manual control over settings like ISO, shutter speed, and white balance.
Tips for Low-Light Photography
Low-light situations can be challenging for smartphone photography, but with the right techniques, you can still capture impressive shots. Keep your hands steady to avoid motion blur, enable night mode if available, and experiment with long exposure techniques to capture beautiful light trails or starry skies.
Capturing Action and Sports
When photographing fast-moving subjects or sports events, adjust your camera's settings accordingly. Use burst mode to capture a series of shots in rapid succession and increase your chances of getting the perfect action shot. Experiment with different shutter speeds to freeze the action or create a sense of motion.
Macro Photography with Your Smartphone
Explore the world of close-up photography with your smartphone by experimenting with macro techniques. Get close to your subject, use the macro mode if available, or consider purchasing macro lenses or attachments specifically designed for smartphones. Capture intricate details and reveal the beauty in small objects.
Selfie and Portrait Photography

Selfies and portraits are incredibly popular in smartphone photography. To capture flattering selfies, find good lighting, experiment with angles, and utilize the front-facing camera's portrait mode if available. For portrait photography, focus on the subject's eyes, use a wide aperture for a shallow depth of field, and experiment with different poses and expressions.
Creating Unique Effects
Push your creativity further by creating unique effects with your smartphone. Explore double exposure techniques to merge multiple images into one for artistic and dreamy results. Incorporate reflections, shadows, and silhouettes in your compositions to add depth and visual interest to your photos.
Sharing and Showcasing Your Photos
Once you have captured and edited your photos, it's time to share them with the world. Utilize social media platforms dedicated to photography such as Instagram or Flickr to showcase your work. Consider creating an online portfolio or participating in photography communities to receive feedback and connect with fellow photographers.
Conclusion
Smartphone photography opens up a world of creative possibilities. By understanding the features of your smartphone camera, mastering lighting techniques, and exploring various composition and editing options, you can capture stunning photos with just your phone. Remember to experiment, practice, and have fun while immersing yourself in the art of smartphone photography.
smartphone photography has unlocked a world of creative possibilities, allowing anyone to capture stunning photos with just a smartphone. By understanding your smartphone camera, mastering essential techniques like lighting, composition, and editing, you can elevate your photography skills and create images that amaze and inspire. So grab your smartphone, go out, and start capturing the beauty of the world through your lens.
FAQs
1: Can I take professional-quality photos with my smartphone?

Absolutely! With the advancements in smartphone camera technology, it's possible to capture professional-quality photos. However, it requires understanding and practicing various photography techniques.
2: Do I need expensive accessories to improve my smartphone photography?
While accessories can enhance your smartphone photography experience, they are not necessary to capture stunning photos. You can achieve great results using just your smartphone and a solid understanding of photography techniques.
3: Which editing apps are recommended for smartphone photography?
There are many excellent editing apps available for both iOS and Android devices. Some popular ones include Adobe Lightroom, Snap seed, VSCO, and Adobe Photoshop Express. Experiment with different apps to find the one that suits your editing style and preferences.
4: How can I make my smartphone photos stand out on social media?

To make your smartphone photos stand out on social media, focus on creating visually engaging and unique compositions. Use editing tools to enhance the colors, contrast, and sharpness of your photos. Additionally, engage with other photographers, use relevant hashtags, and participate in photography challenges to increase visibility and reach.
5: Can I print and frame smartphone photos?

Absolutely! Smartphone photos can be printed and framed just like any other photograph. Many online services and local print shops offer high-quality prints specifically for smartphone images. You can showcase your favorite shots in frames or create a personalized photo album to preserve your memories.