In this digital age, having a camera has become an essential part of our lives. Whether you're a professional photographer or an amateur looking to capture special moments, choosing the right camera can significantly impact the quality of your photographs. With a wide variety of cameras available in the market, it can be overwhelming to make the right choice. This article aims to guide you through the process of selecting the perfect camera that suits your needs and preferences.
Understanding Your Needs
Before diving into the technical aspects of cameras, it's essential to understand your specific requirements. Ask yourself what kind of photography you'll be primarily engaged in. Are you interested in landscape photography, portrait photography, or sports photography? Do you need a camera for personal use or professional projects? By identifying your needs, you can narrow down your options and focus on the features that matter most to you.
Types of Cameras
There are several types of cameras available, each catering to different photography styles and skill levels. The three main categories are point-and-shoot cameras, mirrorless cameras, and DSLR cameras. Point-and-shoot cameras are compact and user-friendly, ideal for casual photographers. Mirrorless cameras offer advanced features and interchangeable lenses, combining the best of both worlds. DSLR cameras are favored by professionals for their versatility and exceptional image quality.
Considerations for Choosing a Camera
Now that you have a better understanding of your needs and the types of cameras available, let's delve into the key considerations for choosing the right camera:
Budget and Price Range
Your budget plays a crucial role in determining the range of cameras you can consider. Set a realistic budget and prioritize features that are important to you within that range. Remember to factor in additional costs such as lenses, accessories, and memory cards.
Sensor Size and Megapixels
The sensor size of a camera determines its ability to capture light and detail. Larger sensors generally produce better image quality, especially in low-light conditions. Megapixels are important for resolution, but they're not the sole indicator of image quality.
Lens Options
Interchangeable lenses provide flexibility and the ability to adapt to various shooting situations. Consider the range and availability of lenses compatible with the camera system you're considering. It's worth investing in high-quality lenses, as they can have a significant impact on the overall image quality.
Image Stabilization
Image stabilization helps counteract camera shake, allowing you to capture sharp images even when shooting handheld or in low-light conditions. Look for cameras with built-in optical or sensor-shift image stabilization for better results.
Auto Focus System
A reliable autofocus system is essential for capturing fast-moving subjects or achieving precise focus in various scenarios. Look for cameras with advanced autofocus capabilities, such as phase detection or eye-tracking autofocus.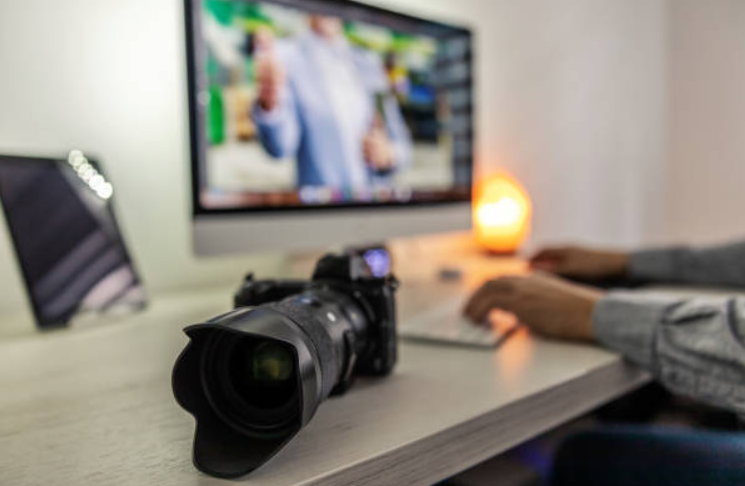 Shooting Modes and Features
Different cameras offer a range of shooting modes and creative features. Consider the shooting modes and features that align with your photography style and creative vision. Some cameras offer advanced video capabilities, such as 4K recording or slow-motion options, which may be important if you're interested in videography.
Connectivity Options
Consider the connectivity options offered by the camera, such as Wi-Fi or Bluetooth, which allow for easy transfer and sharing of photos. Some cameras also offer remote control capabilities via smartphone apps, enhancing your shooting experience.
Size and Weight
The size and weight of the camera are important factors to consider, especially if you plan to carry it around frequently. Compact and lightweight cameras are more portable, while larger cameras may offer additional features and better ergonomics.
Brand and Reputation
Brand reputation and customer support are worth considering when investing in a camera system. Established brands often have a wider range of lenses and accessories, as well as a strong support network. Research and read reviews to gauge the reputation of different camera brands.
User Reviews and Recommendations
One of the best ways to gauge the performance and user experience of a camera is by reading reviews from other photographers. Look for reviews and recommendations from both experts and fellow enthusiasts to gather valuable insights.
Conclusion
Choosing the right camera is a personal decision that depends on your individual needs, preferences, and budget. By understanding your requirements, considering the different camera types, and evaluating the key factors mentioned in this article, you can make an informed decision. Remember to prioritize the features that matter most to you and seek recommendations from trusted sources. With the right camera in hand, you'll be well-equipped to capture and preserve your most cherished moments.
FAQ
Q1: What camera is best for beginners?
A1: For beginners, point-and-shoot cameras or entry-level DSLR cameras are often recommended due to their ease of use and user-friendly features.
Q2: Can I use DSLR lenses on mirrorless cameras?
A2: Yes, many mirrorless cameras have adapters available that allow you to use DSLR lenses with the appropriate mount.
Q3: What is the advantage of a larger sensor size?
A3: Larger sensor sizes generally offer better low-light performance, improved dynamic range, and the ability to capture more detail in the images.
Q4: Are higher megapixels always better?
A4: Not necessarily. While higher megapixels can result in higher resolution images, factors like sensor size and image processing also play a significant role in overall image quality.
Q5: Do I need to buy additional lenses for my camera?
A5: It depends on your photography needs. Additional lenses provide versatility and allow you to capture different types of shots, but the kit lens that comes with the camera can be sufficient for many situations.