Taking care of your camera gear is essential for ensuring optimal performance and longevity. Regular maintenance, including proper cleaning and protection, can help you capture stunning images while prolonging the lifespan of your equipment. In this article, we will discuss the best practices for cleaning and protecting your camera gear, providing you with valuable insights and techniques to keep your equipment in top shape.
As a photographer, your camera and lenses are your most valuable tools. Whether you are a professional or an enthusiast, proper camera maintenance is crucial to maintain image quality and prevent potential issues. By following the right cleaning and protection practices, you can keep your gear in optimal condition and avoid costly repairs. Let's explore some of the key steps involved in camera maintenance.
Cleaning Tools and Materials
Before diving into the cleaning process, it's important to gather the necessary tools and materials. Here are some essential items you will need:
Microfiber Cloth
A microfiber cloth is a must-have for cleaning camera lenses, LCD screens, and the camera body. It is designed to effectively remove smudges, fingerprints, and dust without scratching the delicate surfaces.
Blower Brush
A blower brush is an essential tool for removing loose particles from the camera body, lens, and other hard-to-reach areas. It helps dislodge dust without causing any damage.
Lens Cleaning Solution
A high-quality lens cleaning solution is crucial for removing stubborn stains, oils, or fingerprints from camera lenses. Make sure to use a solution specifically formulated for camera lenses and follow the instructions provided by the manufacturer.
Sensor Cleaning Kit
Cleaning the camera sensor requires a specialized sensor cleaning kit. This kit usually includes sensor swabs and a cleaning solution designed to safely remove dust particles from the sensor surface.
Now that we have our cleaning tools and materials ready, let's dive into the cleaning process.
Cleaning the Camera Body
The camera body is exposed to dust, dirt, and various external elements. Regular cleaning of the camera body ensures smooth operation and prevents any debris from affecting the camera's performance. Here are the steps to follow:
Removing Dust and Dirt
Start by using a blower brush to remove loose dust and dirt particles from the camera body. Gently blow air onto the surface and pay extra attention to the crevices and buttons.
Wiping the Camera Body
Take a clean microfiber cloth and lightly wipe the camera body. For stubborn stains, slightly dampen the cloth with water or use a small amount of lens cleaning solution. Be cautious and avoid excessive moisture, especially near buttons or openings.
Cleaning the LCD Screen
Use a microfiber cloth to gently clean the LCD screen. Avoid applying excessive pressure, as it may damage the screen. If needed, use a small amount of lens cleaning solution on the cloth to remove smudges or fingerprint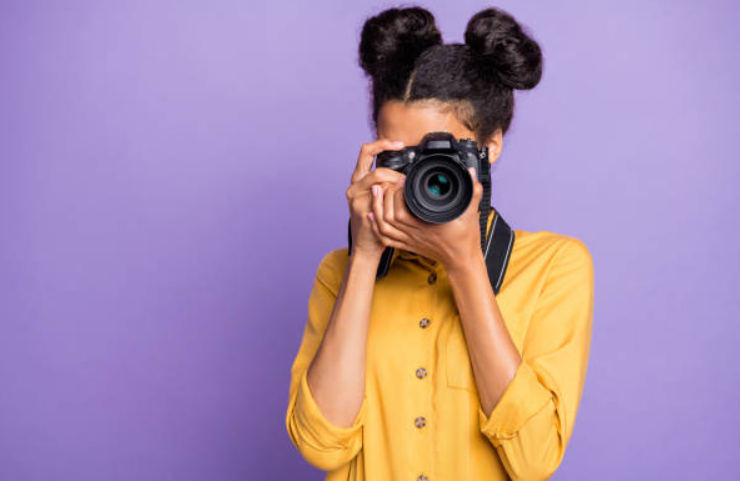 Cleaning Camera Lenses
Camera lenses are prone to dust, fingerprints, and other contaminants. Regular cleaning ensures clear and sharp images. Follow these steps for lens cleaning:
Removing Dust and Fingerprints
Use a blower brush to remove any loose dust particles from the lens surface. If there are fingerprints or smudges, breathe lightly on the lens and use a microfiber cloth to gently wipe them away in a circular motion.
Using Lens Cleaning Solution
For stubborn stains or oils, apply a small amount of lens cleaning solution to a clean microfiber cloth. Gently wipe the lens surface in a circular motion until the stains are removed. Avoid applying excessive pressure, as it may damage the lens coating.
Cleaning Lens Filters
If you use lens filters, it's important to clean them regularly as well. Follow the same steps as cleaning camera lenses to remove dust, fingerprints, or stains from the filters.
Cleaning Camera Sensors
Camera sensors are sensitive components that can attract dust particles over time. Sensor dust can result in visible spots or blemishes on your images. Here's how to clean your camera sensor:
Understanding Sensor Dust
Sensor dust refers to tiny particles that accumulate on the camera sensor's surface. These particles can appear as dark spots on your images, especially when shooting at small apertures or against bright backgrounds.
Using the Sensor Cleaning Kit
To clean the camera sensor, use a sensor cleaning kit specifically designed for your camera model. Follow the instructions provided with the kit to safely remove dust particles. It's essential to handle the sensor cleaning process with care to avoid any damage.
Taking Precautions
Before cleaning the sensor, ensure your camera's battery is fully charged or use an AC adapter. This will prevent the camera from turning off during the cleaning process, which could potentially damage the sensor. Additionally, perform the sensor cleaning in a dust-free environment to minimize the chances of reintroducing dust.
Protecting Your Camera Gear
Apart from regular cleaning, protecting your camera gear from environmental factors is equally important. Here are some tips to keep in mind:
Using Camera Bags or Cases
Invest in a high-quality camera bag or case to protect your gear from dust, moisture, and accidental bumps. Look for bags with padded compartments and adjustable dividers to securely store your camera, lenses, and accessories.
Avoiding Extreme Temperatures
Extreme temperatures can damage your camera and lenses. Avoid exposing your gear to excessive heat or cold for prolonged periods. If you're shooting in extreme conditions, allow your equipment to acclimate slowly to prevent condensation inside the lenses or camera body.
Keeping Cameras and Lenses Dry
Moisture can be detrimental to your gear. If you shoot in humid environments or encounter rain, use lens hoods, rain covers, or protective sleeves to shield your equipment. After shooting in wet conditions, ensure your gear is dry before storing it.
Maintenance Tips
Maintaining a regular cleaning routine and proper storage habits will significantly contribute to the longevity of your camera gear. Here are some additional tips to consider:
Regular Cleaning Routine
Set aside a specific time for cleaning your camera gear. A monthly or quarterly cleaning routine, depending on your usage, can help you stay on top of maintenance and prevent dust buildup.
Storing Camera Gear Properly
When not in use, store your camera and lenses in a cool, dry place. Avoid direct sunlight or places with high humidity. Consider using silica gel packs or a dry cabinet to control moisture levels in your storage area.
Conclusion
Proper camera maintenance is essential for every photographer. By following the best practices for cleaning and protecting your gear, you can ensure optimal performance and longevity. Regular cleaning, using the right tools and materials, and taking precautions against environmental factors will help you capture outstanding images and keep your equipment in excellent condition for years to come.
FAQs
1. How often should I clean my camera?
It's recommended to clean your camera regularly, depending on your usage and shooting conditions. A monthly or quarterly cleaning routine is a good starting point.
2. Can I use household cleaning products to clean my camera?
It's best to avoid using household cleaning products as they may contain chemicals that could damage your camera's surfaces. Stick to camera-specific cleaning solutions and microfiber cloths.
3. Is it necessary to clean camera sensors?
Cleaning camera sensors is essential to remove dust particles that can affect image quality. However, sensor cleaning requires caution and should be done using specialized sensor cleaning kits.
4. What should I do if moisture gets inside my camera?
If moisture gets inside your camera, immediately remove the battery and memory card, and allow the camera to dry in a well-ventilated area. Consider contacting a professional if the moisture damage is severe.
5. Can I clean the camera lens with a t-shirt?
It's not recommended to clean your camera lens with a t-shirt or any rough fabric, as it may scratch the lens surface. Stick to microfiber cloths designed for lens cleaning.