Drone photography has revolutionized the way we capture images and videos from the sky. With the advancements in technology, drones have become increasingly accessible and affordable, allowing photographers and videographers to capture breathtaking aerial shots that were once only possible with expensive equipment. In this article, we will explore the world of drone photography and provide you with essential tips and tricks to improve your aerial shots.
The Advantages of Drone Photography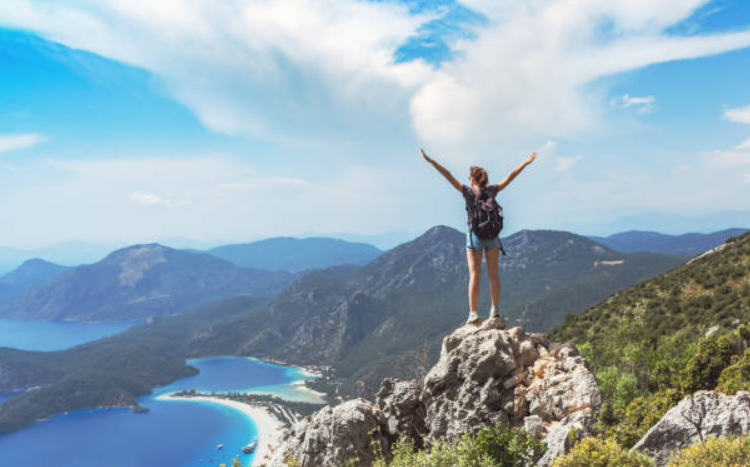 Drone photography offers several advantages over traditional photography methods. Firstly, drones provide a unique perspective by capturing images from elevated angles, giving viewers a bird's-eye view of the subject. This perspective adds a sense of grandeur and allows for a fresh and captivating visual experience. Additionally, drones enable photographers to reach remote or inaccessible locations, opening up new creative possibilities.
Essential Equipment for Drone Photography
Before diving into drone photography, it's crucial to have the right equipment. The main components of drone photography include the drone itself, a high-quality camera, spare batteries, memory cards, and a reliable remote controller. It's important to invest in a drone with a stabilized gimbal to ensure smooth footage and sharp images. Familiarize yourself with the features and controls of your drone to make the most out of your aerial photography experience.
Preparing for a Drone Shoot
Proper preparation is key to a successful drone shoot. Start by checking the weather conditions and wind speeds, as strong winds can significantly affect your drone's stability and control. Plan your flight path in advance and conduct a thorough site survey to identify any potential obstacles or no-fly zones. It's also crucial to ensure that your drone's firmware and software are up to date to benefit from the latest features and improvements.
Capturing Stunning Aerial Shots
To capture stunning aerial shots, consider the following tips and tricks. Firstly, experiment with different altitudes and angles to find the most visually appealing compositions. Varying altitudes can provide unique perspectives and depth to your images. Secondly, make use of the rule of thirds to create a well-balanced composition. Divide your frame into thirds both horizontally and vertically, and position your subject at the intersecting points. Finally, incorporate leading lines and patterns to guide the viewer's eye and add visual interest to your shots.
Composition and Framing
Composition plays a vital role in drone photography. Pay attention to the elements within your frame and how they interact with each other. Use natural features, such as roads, rivers, or shorelines, to lead the viewer's eye through the image. Experiment with different framing techniques, such as placing the subject off-center or using negative space to create a minimalist aesthetic. Remember to keep the composition clean and uncluttered, as cluttered images can distract from the main subject.
Lighting Considerations
Understanding lighting is crucial for any form of photography, including drone photography. Aim to shoot during the golden hours, which are the first and last hours of sunlight in a day. During these times, the light is soft and warm, creating a magical atmosphere in your shots. Be mindful of harsh shadows during midday and adjust your exposure settings accordingly. Experiment with different lighting conditions and angles to add drama and depth to your aerial photographs.
Post-Processing Tips for Drone Photography
Post-processing plays a significant role in enhancing your drone photographs. Start by importing your images into a photo editing software of your choice. Adjust the exposure, contrast, and saturation levels to bring out the best in your shots. Consider applying a slight vignette to draw attention to the subject. Don't overdo the editing process; aim for a natural and balanced look. Experiment with different editing styles to develop your unique aesthetic.
Legal and Safety Considerations
When engaging in drone photography, it's crucial to abide by the legal and safety regulations in your area. Familiarize yourself with the local laws regarding drone usage and obtain any necessary permits or licenses. Respect the privacy of others and avoid flying your drone in restricted airspace or near airports. Prioritize safety by maintaining a safe distance from people, animals, and buildings. Always fly within your drone's battery and signal range and keep an eye on the drone's battery levels during the flight.
Conclusion
Drone photography opens up a world of creative possibilities, allowing photographers and videographers to capture stunning aerial shots. By following the tips and tricks outlined in this article, you can improve your drone photography skills and create breathtaking images and videos from unique perspectives. Remember to prioritize safety, be mindful of the regulations, and continue exploring new techniques to enhance your aerial photography.
FAQs
Q1: Do I need any prior experience to start drone photography?
A1: While prior experience can be beneficial, drone photography is accessible to beginners as well. Start with a beginner-friendly drone and gradually learn and improve your skills.
Q2: What are some recommended camera settings for drone photography?
A2: It depends on the lighting conditions and the desired outcome. Generally, using a low ISO, a medium aperture, and a fast shutter speed is a good starting point. Adjust these settings based on the specific situation.
Q3: Can I use drones for commercial photography purposes?
A3: Yes, you can use drones for commercial photography, but it's important to check the regulations and obtain the necessary permits or licenses in your area.
Q4: How can I ensure the safety of my drone during flights?
A4: Ensure that your drone's firmware and software are up to date. Conduct regular maintenance checks, calibrate your compass, and fly within the recommended battery and signal range. Be mindful of weather conditions and any potential obstacles.
Q5: Are there any specific editing software recommended for post-processing drone photographs?
A5: There are several popular photo editing software options available, such as Adobe Lightroom, Capture One, and Luminar. Experiment with different software to find the one that suits your editing style and workflow.