When you take a photograph, light enters through the lens and falls onto the camera sensor. The sensor converts this light into an electronic signal, which is then processed to create an image. The size of the camera sensor has a direct impact on the quality and characteristics of the resulting image.
What is a Camera Sensor
A camera sensor is the heart of a digital camera. It is a silicon-based electronic device that captures light and converts it into digital information. The sensor is made up of millions of photosets, also known as pixels, which record the intensity and color of the light falling on them.
How Camera Sensors Work
Camera sensors work based on the principle of the photoelectric effect. Each photoset consists of a photosensitive material that releases electrons when exposed to light. These electrons are then measured and converted into digital data, which forms the basis of the image.
Common Types of Camera Sensors
There are several types of camera sensors available in the market, but the most common ones are:
1. CCD (Charge-Coupled Device):
Used in older digital cameras and offers excellent color accuracy but consumes more power.
2. CMOS (Complementary Metal-Oxide-Semiconductor):
Found in modern digital cameras and provides better low-light performance and power efficiency.
Understanding Sensor Sizes
Sensor sizes vary across different cameras, and each size has its characteristics and advantages. Let's explore some of the common sensor sizes:
Full Frame Sensor
A full frame sensor is the largest sensor size available in consumer-grade cameras. It is equivalent to the size of a 35mm film frame. Full frame sensors offer exceptional image quality, high dynamic range, and better low-light performance.
5.2 APS-C Sensor
APS-C (Advanced Photo System type-C) sensors are smaller than full frame sensors but larger than micro four thirds sensors. They are commonly used in entry-level and mid-range DSLR and mirrorless cameras. APS-C sensors provide a good balance between image quality and affordability.
Micro Four Thirds Sensor
Micro Four Thirds sensors are smaller than both full frame and APS-C sensors. They are commonly found in mirrorless cameras. Although smaller in size, micro four thirds sensors offer portability and versatility, making them popular among travel and street photographers.
Crop Factor
Crop factor refers to the effective focal length multiplier when using a sensor smaller than full frame. It affects the field of view and magnification of the lens. For example, a lens with a focal length of 50mm on an APS-C camera (with a crop factor of 1.5x) would have an equivalent field of view of a 75mm lens on a full frame camera.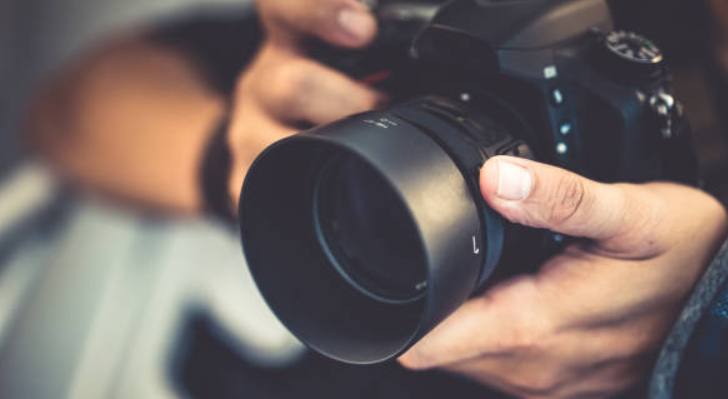 Impact of Sensor Size on Image Quality
The sensor size plays a significant role in determining image quality. Here are a few key aspects where sensor size affects the final result:
Low Light Performance
Larger sensors capture more light, resulting in better performance in low-light conditions. They produce images with less noise and higher sensitivity to detail. If you often shoot in challenging lighting situations, a larger sensor can greatly improve the quality of your images.
Depth of Field
Sensor size influences the depth of field in a photograph. A larger sensor allows for shallower depth of field, creating a more pronounced background blur and isolating the subject. This effect is particularly desirable for portrait and macro photography.
Dynamic Range
Dynamic range refers to the ability of a camera to capture details in both bright and dark areas of a scene. Larger sensors tend to have a higher dynamic range, resulting in better tonal range and more flexibility during post-processing.
Choosing the Right Sensor Size
Choosing the right sensor size depends on your specific photography needs. Consider factors such as your shooting style, budget, and intended use of the images. If image quality and low-light performance are paramount, a larger sensor, such as a full frame, may be the best choice.
Camera Sensor Sizes and Lens Compatibility
Camera sensor sizes also affect lens compatibility. Some lenses are designed specifically for certain sensor sizes. For example, lenses labeled as "EF-S" are meant for Canon APS-C cameras, while "EF" lenses are compatible with both APS-C and full frame cameras. It's important to check lens compatibility when investing in new gear.
Pros and Cons of Different Sensor Sizes
Here's a quick overview of the pros and cons of different sensor sizes:
1. Full Frame:
Pros: Excellent image quality, high dynamic range, better low-light performance.
Cons: Larger and heavier equipment, higher cost.
2. APS-C:
Pros: Good image quality, more affordable, wide range of lens options.
Cons: Slightly reduced low-light performance compared to full frame.
3. Micro Four Thirds:
Pros: Compact and lightweight, wide lens selection, affordable.
Cons: Lower image quality compared to larger sensors, reduced low-light performance.
Conclusion
Understanding camera sensor sizes is crucial for photographers who aim to capture high-quality images. The sensor size impacts various aspects of photography, including low-light performance, depth of field, and dynamic range. By considering your shooting style, budget, and intended use of the images, you can choose the right camera with the appropriate sensor size that suits your needs.
FAQs
1. What is the best sensor size for professional photography?
The best sensor size for professional photography depends on the specific requirements of the photographer. Full frame sensors are often preferred for their superior image quality and low-light performance, but APS-C and even micro four thirds sensors can also deliver excellent results in the hands of a skilled photographer.
2. Can I change the sensor size of my camera?
No, you cannot change the sensor size of a camera. It is a fundamental component of the camera's design and cannot be modified or replaced. If you wish to change the sensor size, you would need to invest in a different camera system.
3. Are larger sensor cameras always better?
Larger sensor cameras are not always better, as it depends on the specific needs of the photographer. While larger sensors generally offer superior image quality and low-light performance, they come with a higher cost and larger equipment size. It's important to consider your shooting style, budget, and preferences before choosing a camera with a particular sensor size.
4. Is a full frame camera worth it for beginners?
A full frame camera can be worth it for beginners who are passionate about photography and willing to invest in their equipment. Full frame cameras provide excellent image quality and low-light performance, but they can be more expensive and have a steeper learning curve. Beginners should also consider their budget and long-term photography goals before making a decision.
5. Do all camera brands offer full frame sensor cameras?
No, not all camera brands offer full frame sensor cameras. However, most major camera brands have full frame options in their lineup. It's important to research and compare different camera models and brands to find the one that best fits your needs and preferences.